Prayer with Pastor Mac Monday Through Friday, 5:00pm. Call
1-712-775-7100, Access Code: 644267#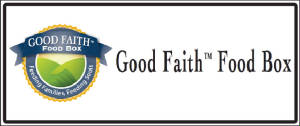 Contact: La'Tonya Doctor
804-732-7218
doctorladyt@yahoo.com
Experience Our Holistic Ministry Through Events On Campus at the Cecil R. Tarrance Family Life Center. Contact our MOBC EVENTS Department To Confirm As a Venue ForAvailability for Your Next Event.
Join Us Weekly Via Livestream !
Access Daily MOBC Family Activities...DOWNLOAD THE MOBC APP to IPADS, TABLETS & SMART PHONES.
2018 Theme: "It Will Be Seen In 2018! ! "

Weekly Livestream located at:www.streamingchurch.tv/stream7806
_____________________________
Experience Exciting Worship
& Holistic Ministry!
Check Out YouTube For This
Week's Clip...

_____________________________
Scheduled Fellowship
More »

_____________________________
Christian Education & Development
More»

_____________________________
Jubilee Center Of Performing Arts
More »

_____________________________
Business Connection
More »

_____________________________
Our ministiry teams
More »







© Copyright 2007 • Mount Olivet Baptist Church • 800 Augusta Ave, Petersburg, VA 23803 • (804) 732-7218
Site developed by Mount Olivet Media Operations & Services